We had the awesome opportunity to stay at the Wilderness at The Smokies on a recent trip we took to the Great Smoky Mountains. This place is AMAZING! We LOVE water parks and this is the second indoor waterpark we have visited. We were NOT disappointed! There is an indoor and outdoor waterpark at the Wilderness at The Smokies. During our stay there, the temperature outside was getting down in the 50′s at night, so we opted for the warmer, indoor waterpark. There was something there for EVERYONE. As most of you know, our three children range in age from 14 down to 7 and all three of them had a BLAST! My oldest preferred the wave pool. I have to say that this wave pool has the biggest waves I've ever seen! The kids loved it, but it made me a bit nervous, which made them LOVE it even more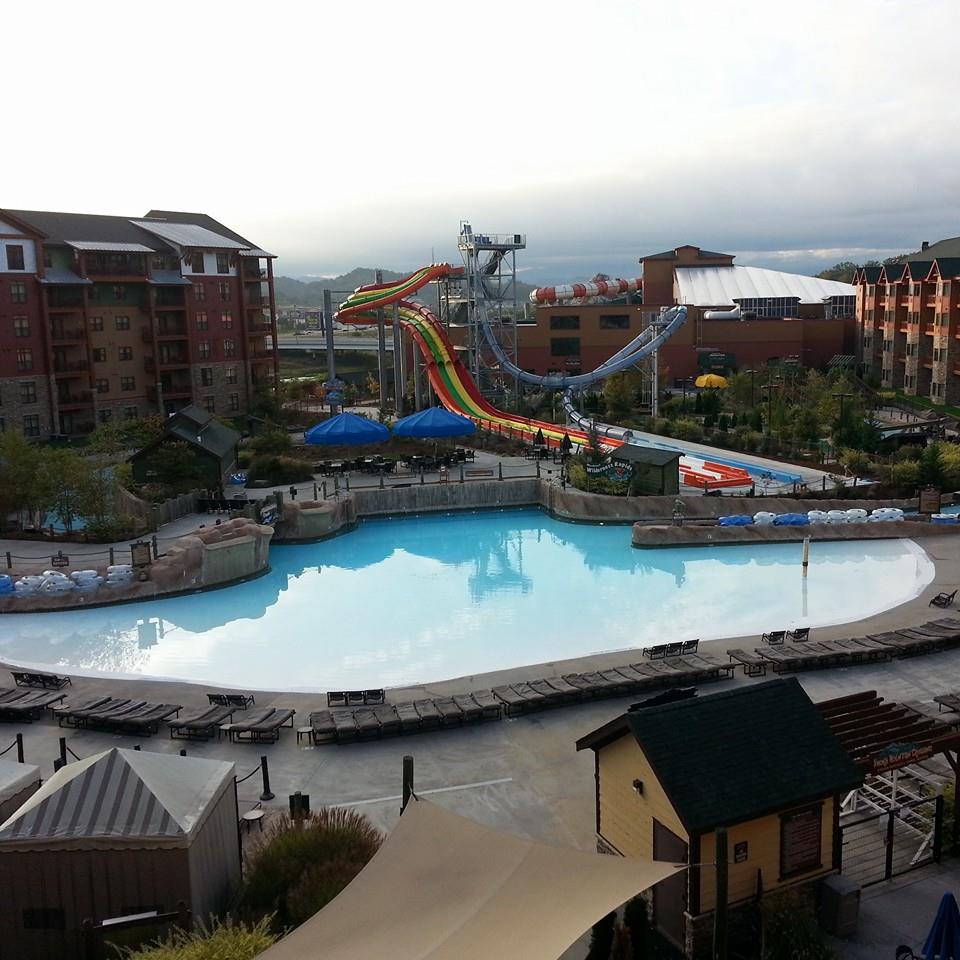 When we arrived at the resort, we were amazed at the sheer size. the hotel
seems to be endless and the waterparks are immense. Inside the Wild Water Dome is "Located inside a massive building with a see-through roof, it feels like you're outside, but the weather is never a factor, since it is always warm and perfect for water play!
This new state-of-the-art 66,000 square foot indoor waterpark features a Foil Tech glass roof that allows sunshine in and guests the opportunity to tan year round. This new addition to the Wilderness offers even more amenities to the all-season vacationer."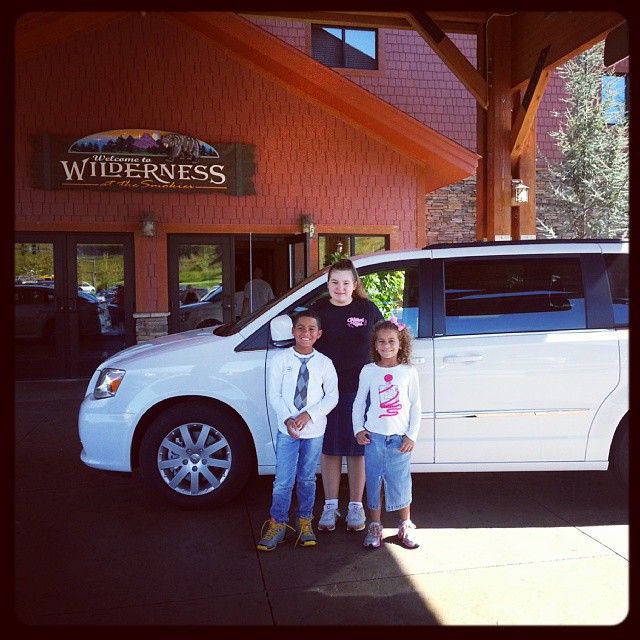 Hannah and Isaiah are "old pros" on the water slide scene. We have been to 4 different water parks in the last year, so they were revving to go when we got to Wilderness At The Smokies.
Out of all the water slides; the Storm Chaser was the favorite for my 7 & 8 year olds! This is the biggest out of all the water slides.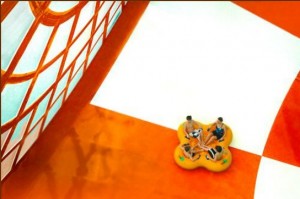 The Smokies Surf Rider was a BLAST for Hannah and Isaiah! It was a lot of fun for my husband and I to watch too LOL
Another awesome addition to the Wilderness At The Smokies are the rooms. These rooms are amazing and the decor is beautiful. They have a rustic, mountain feel. Of course, they have log bunk beds! No mountain retreat would be complete
without a few logs

The kids had fun playing on them while Mom and Dad sneaked in a nap.
Now we get to something that REALLY set the Wilderness At The Smokies apart! Adventure Forest "NOW OPEN our 25,000 sq. ft. indoor, dry family adventure center. Adventure Forest will give guests a chance to DRY off from all of the WET activities Wilderness currently provides. Non-Resort Guests will be allowed into the Adventure Forest (based on availability).
Guests will be able to challenge their inner-fears, in the canopy of the Adventure Forest on Tree Top Towers, a three story ropes course; or take down the competition in an exciting game of laser tag at Fury in the Forest, a multi-level laser tag arena, as well as many other thrilling attractions and mega arcade."
As you can see; the kids had a BLAST in Adventure Forest! They cannot wait to go back. I'm sure we'll be taking a trip there again real soon.